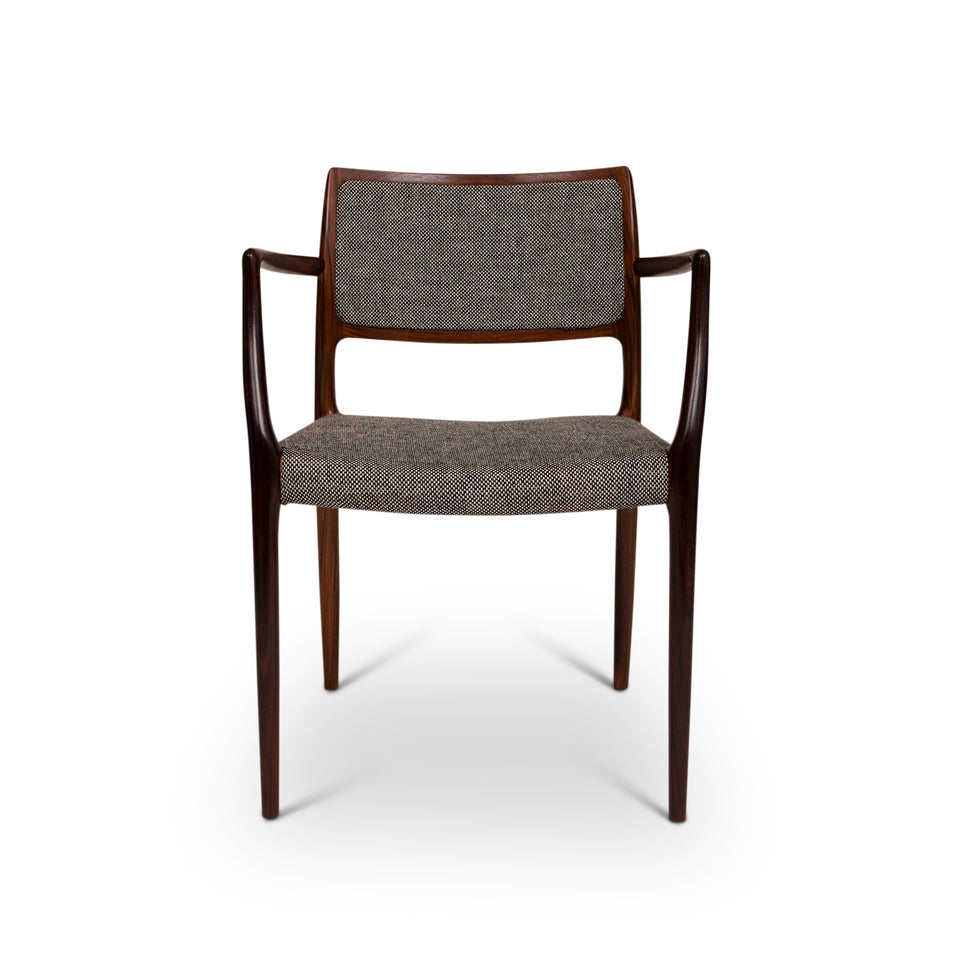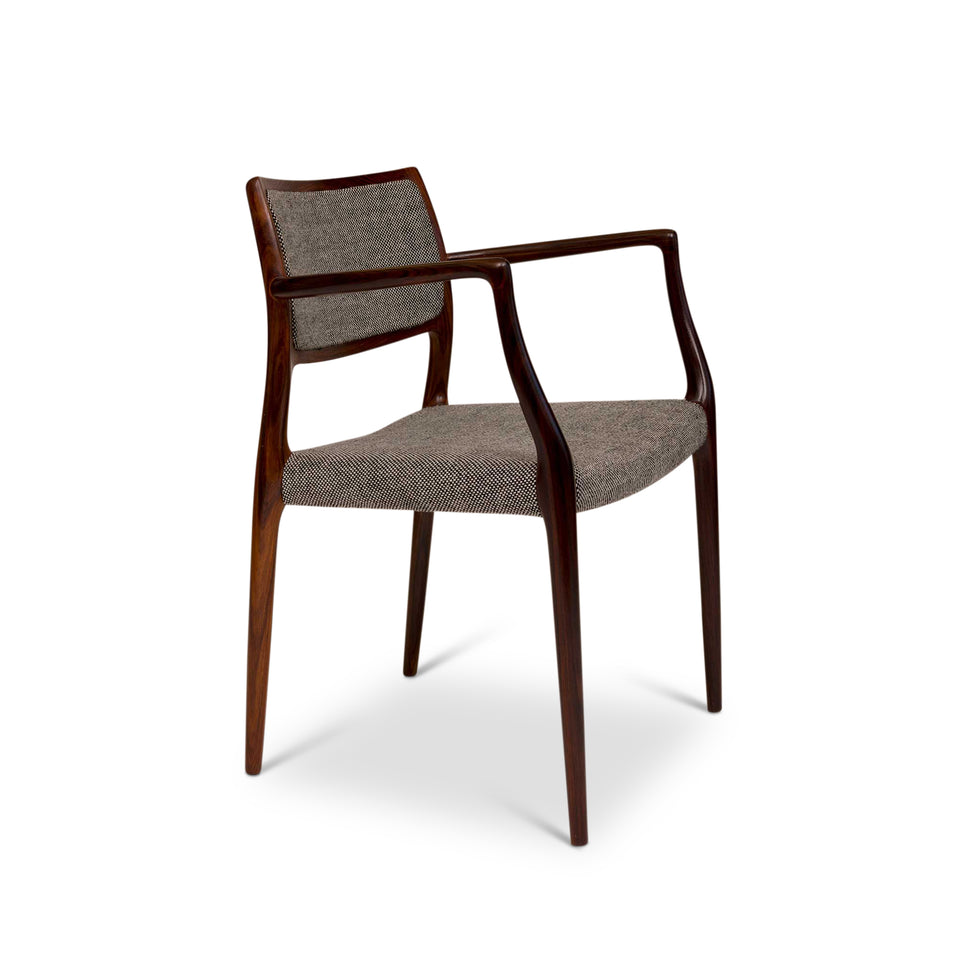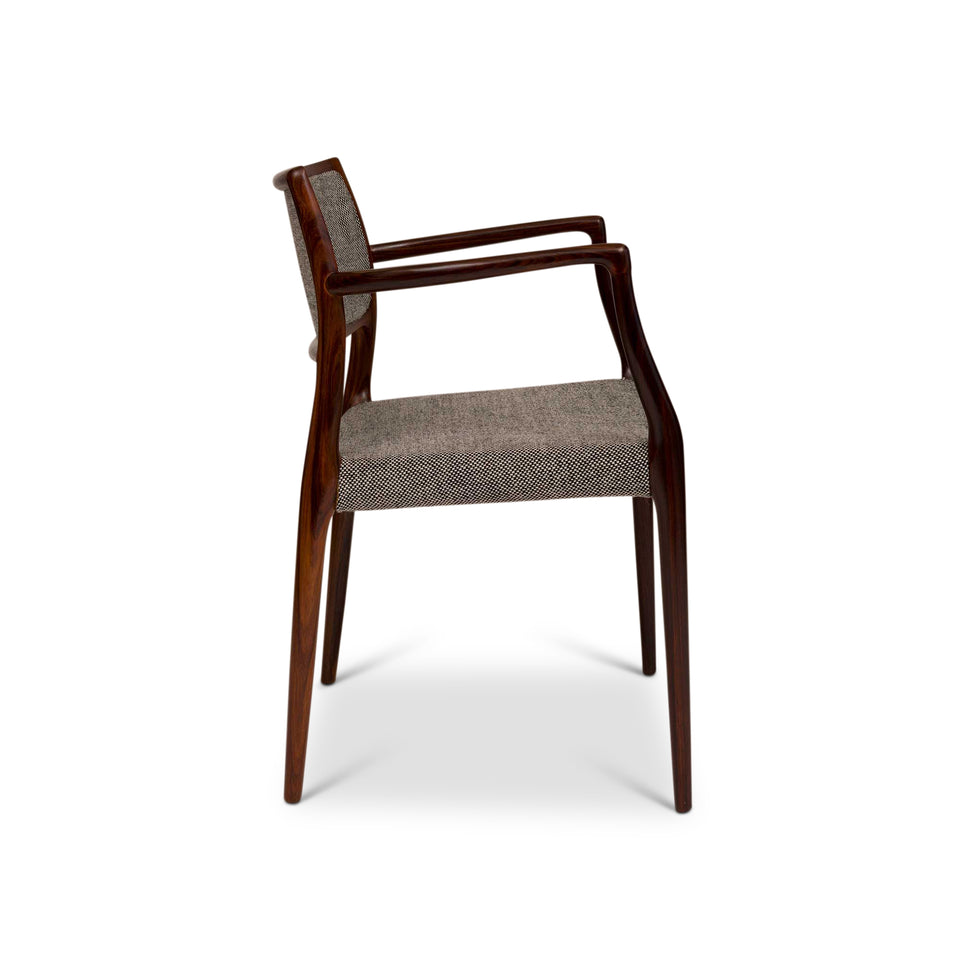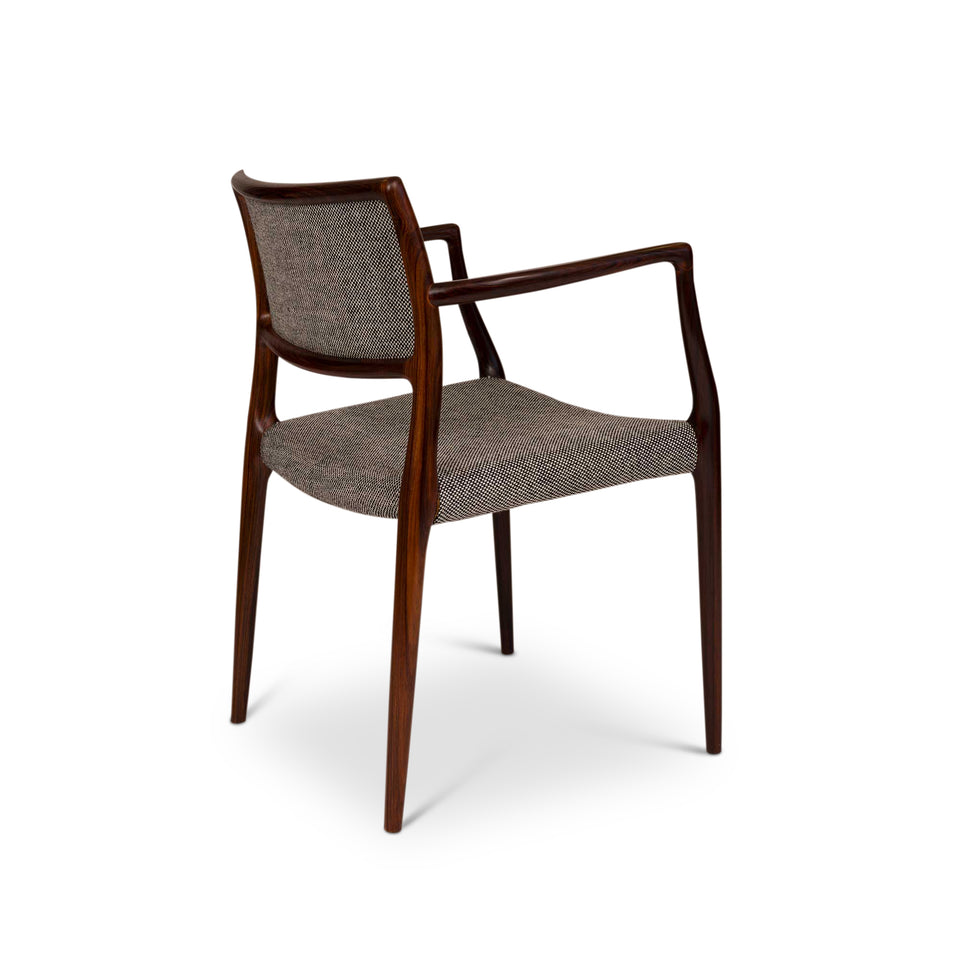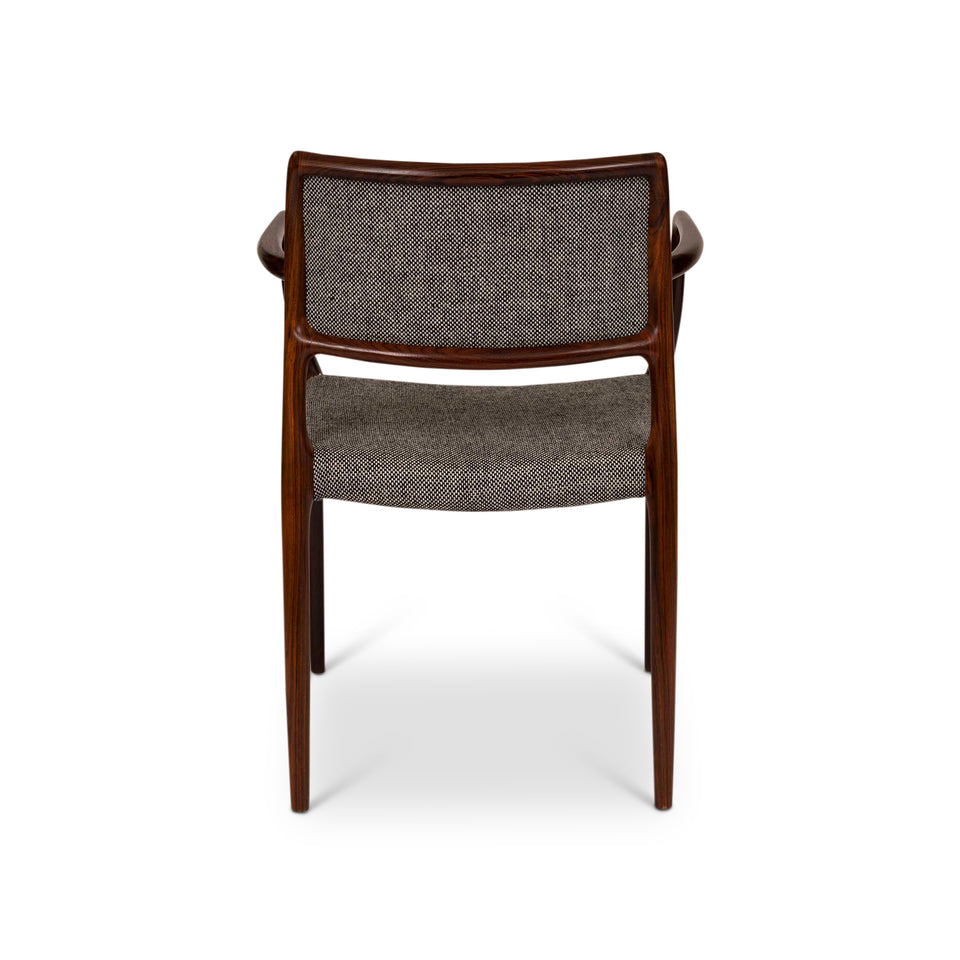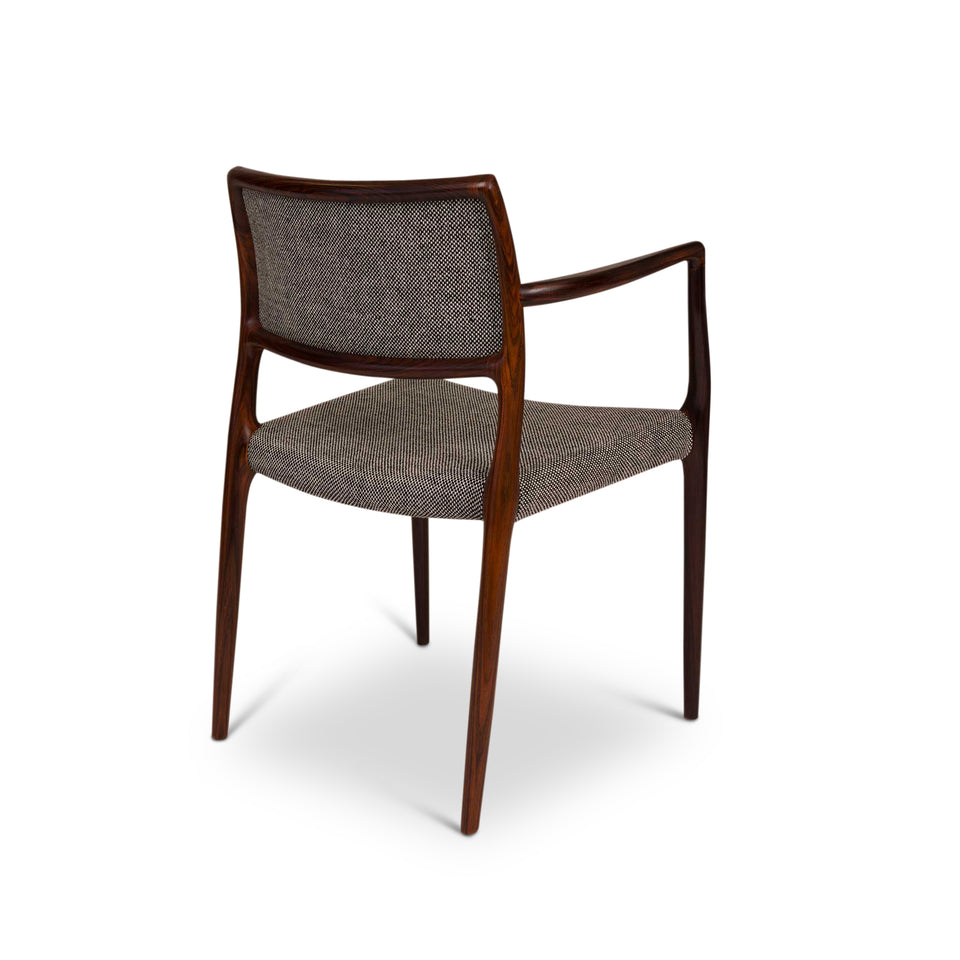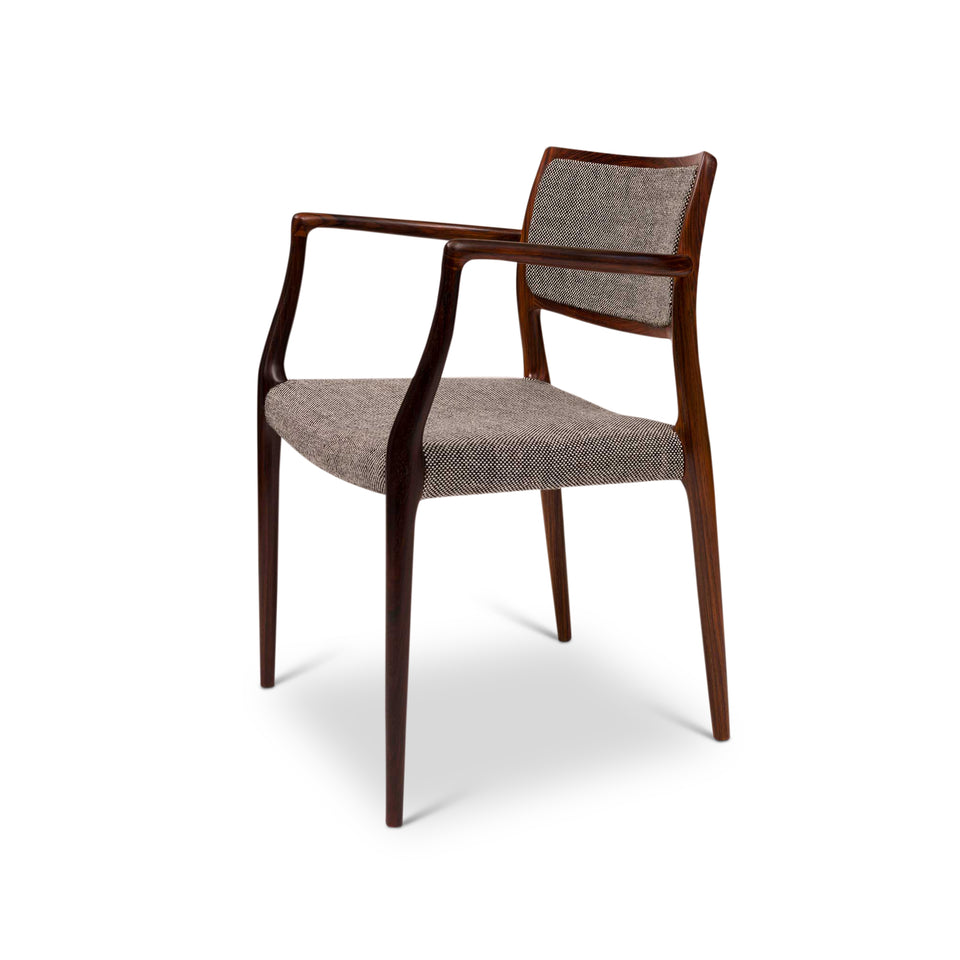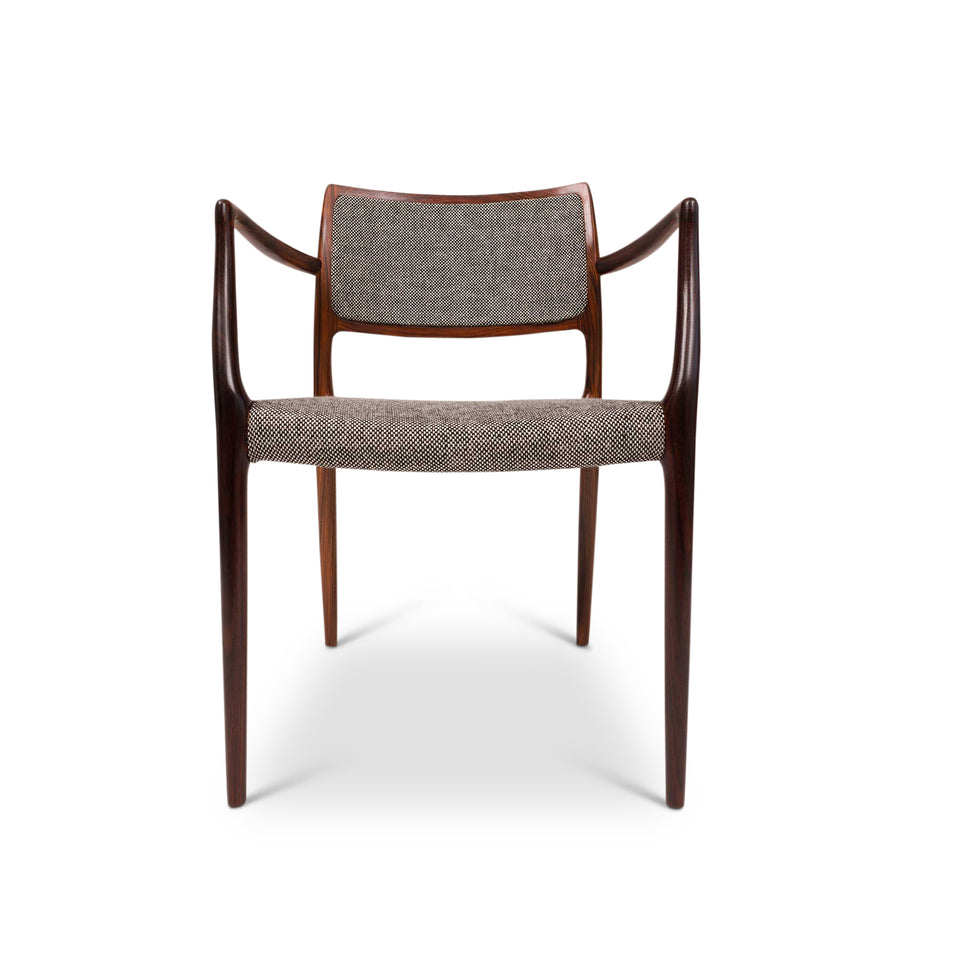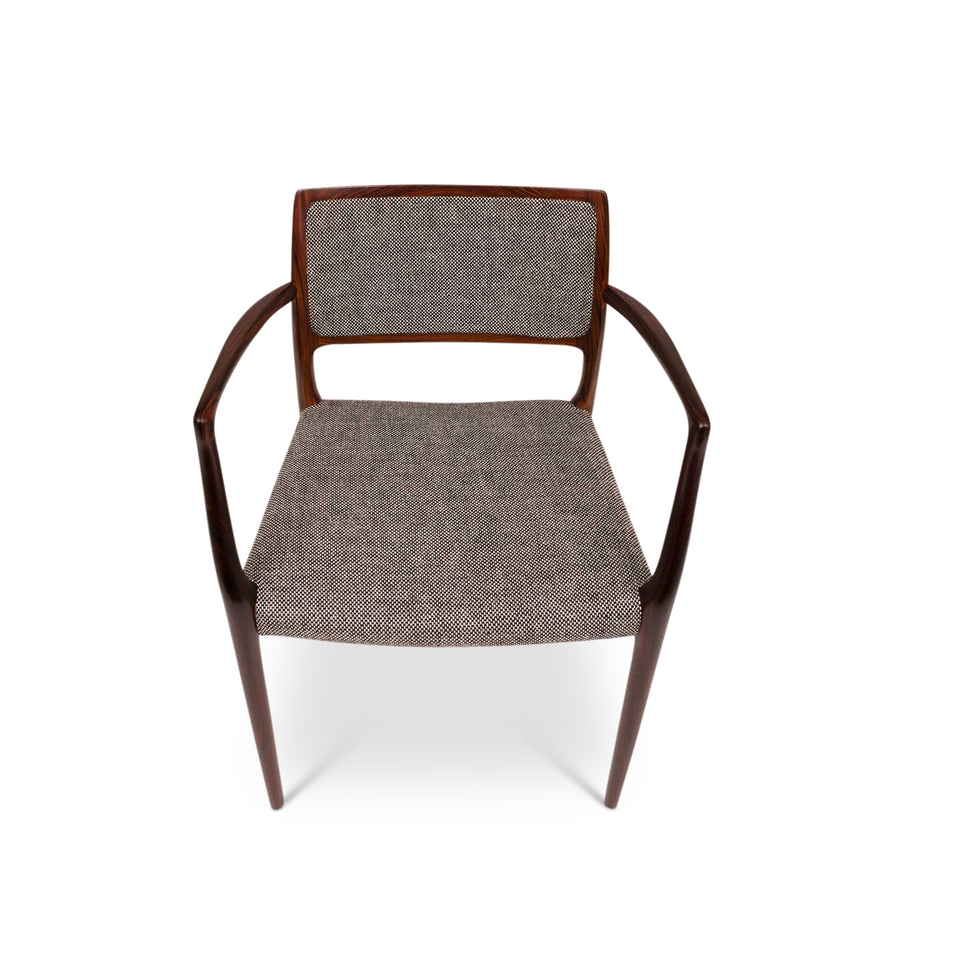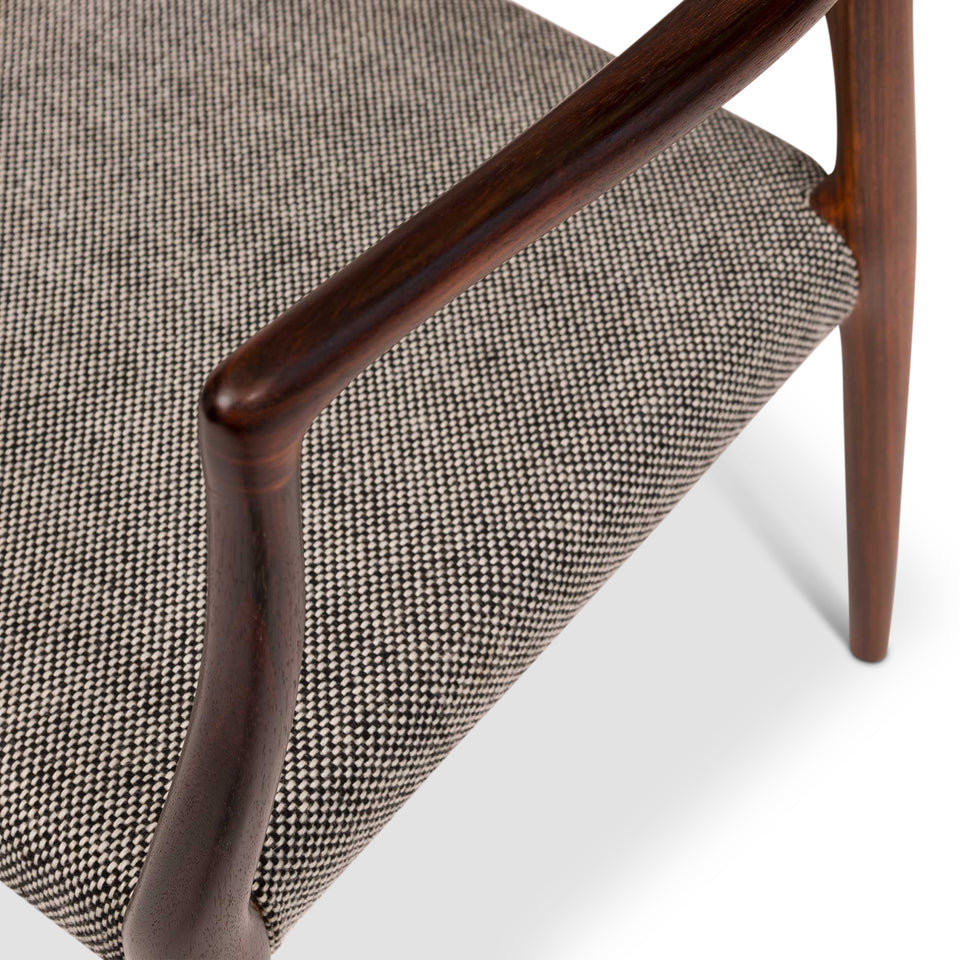 Vintage Danish Mid-Century 65 Rosewood Arm Chair by Niels Otto Møller c. 1960
by MCM-SF
This rare and iconic vintage Danish mid-century 65 armchair was designed by Niels Otto Møller for J.L. Møller Mobelfabrick, Denmark, c. the 1960s It has a solid rosewood frame and is covered in a vintage fabric designed by Nina Ditzel for Maharam Hallingdal Kvadrat fabaric.
**Free Shipping in the continental United States. 
DIMENSIONS: Width 22.5"  / Depth22.5" / Height 30.5"/  Seat Height 18" / Arm Height 27.5"