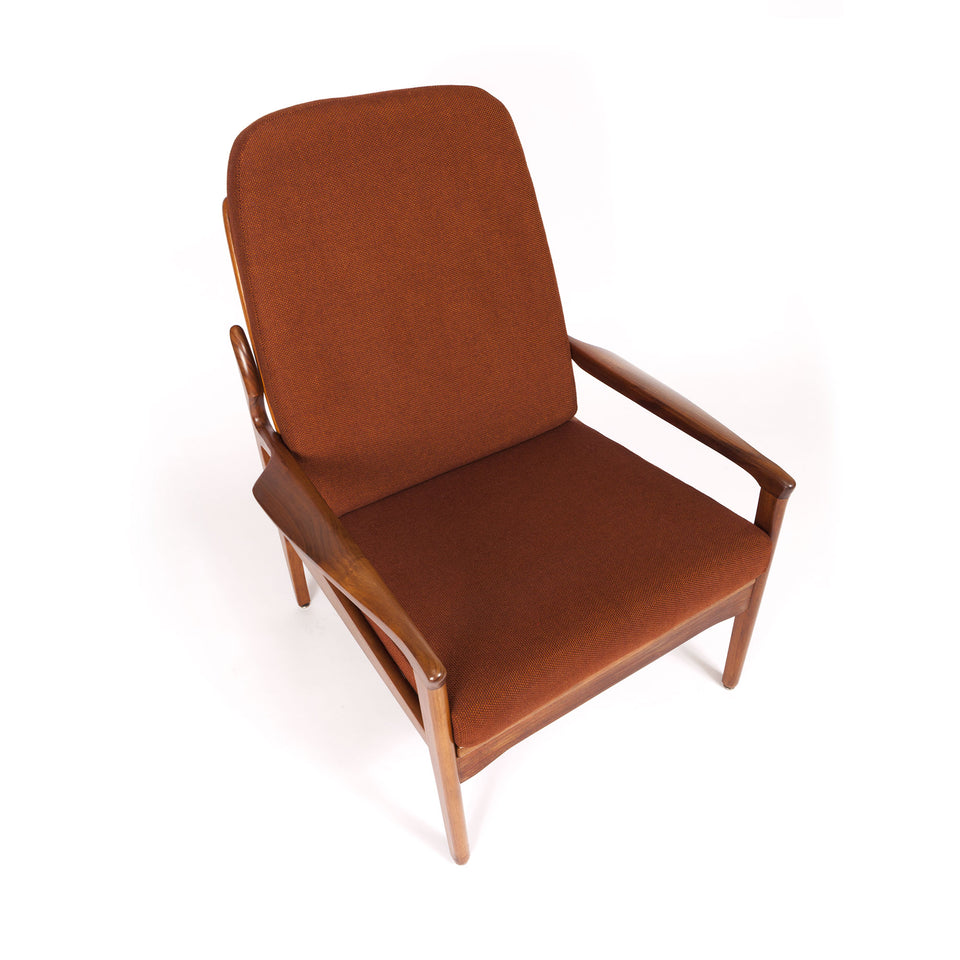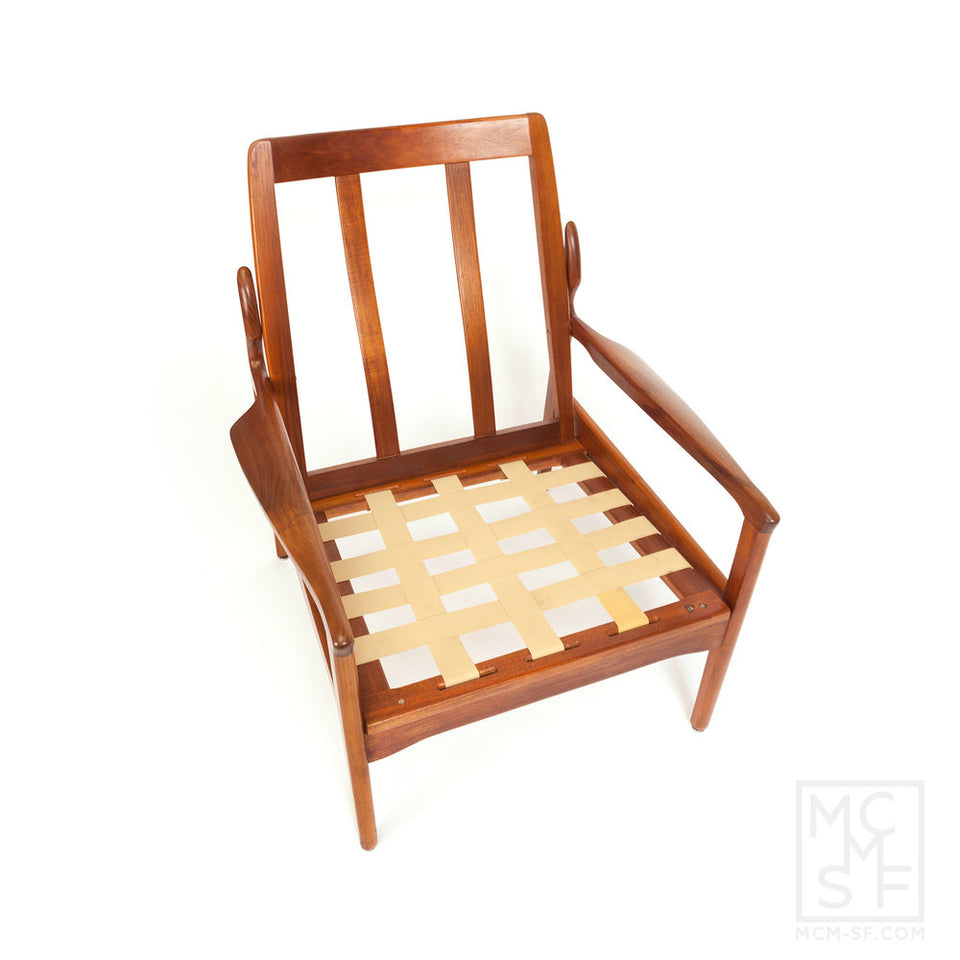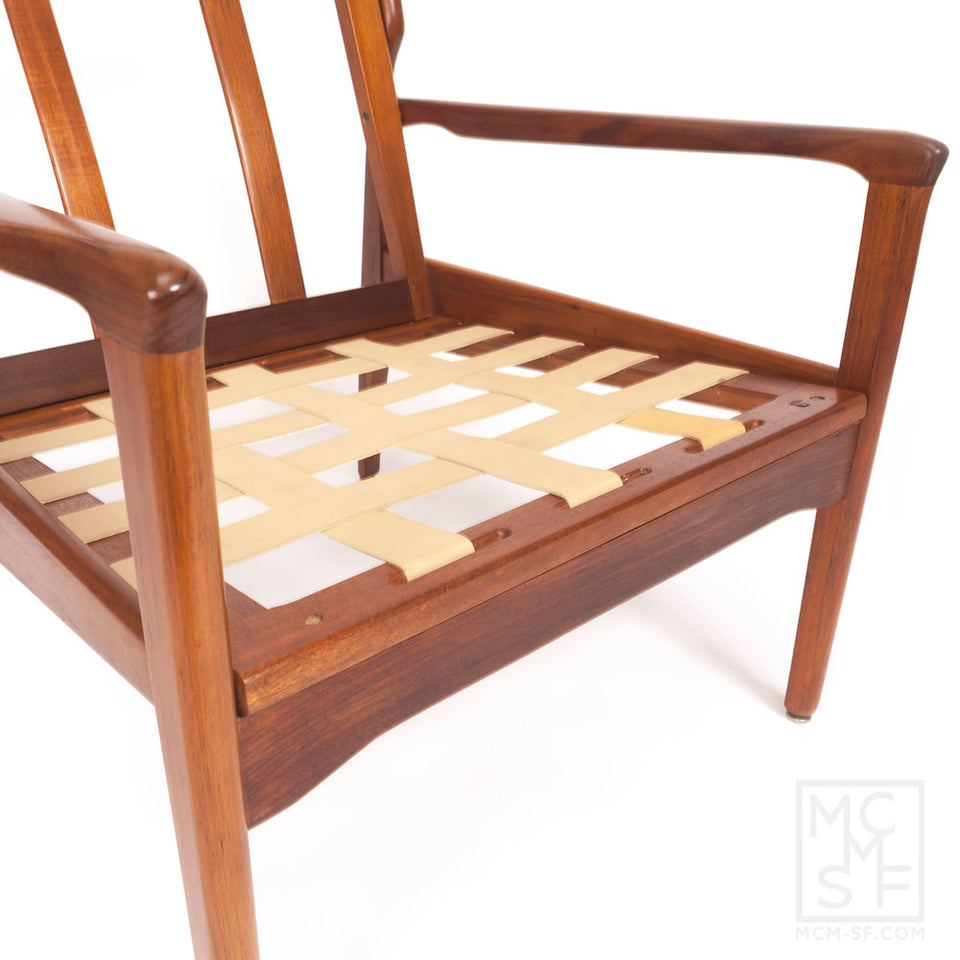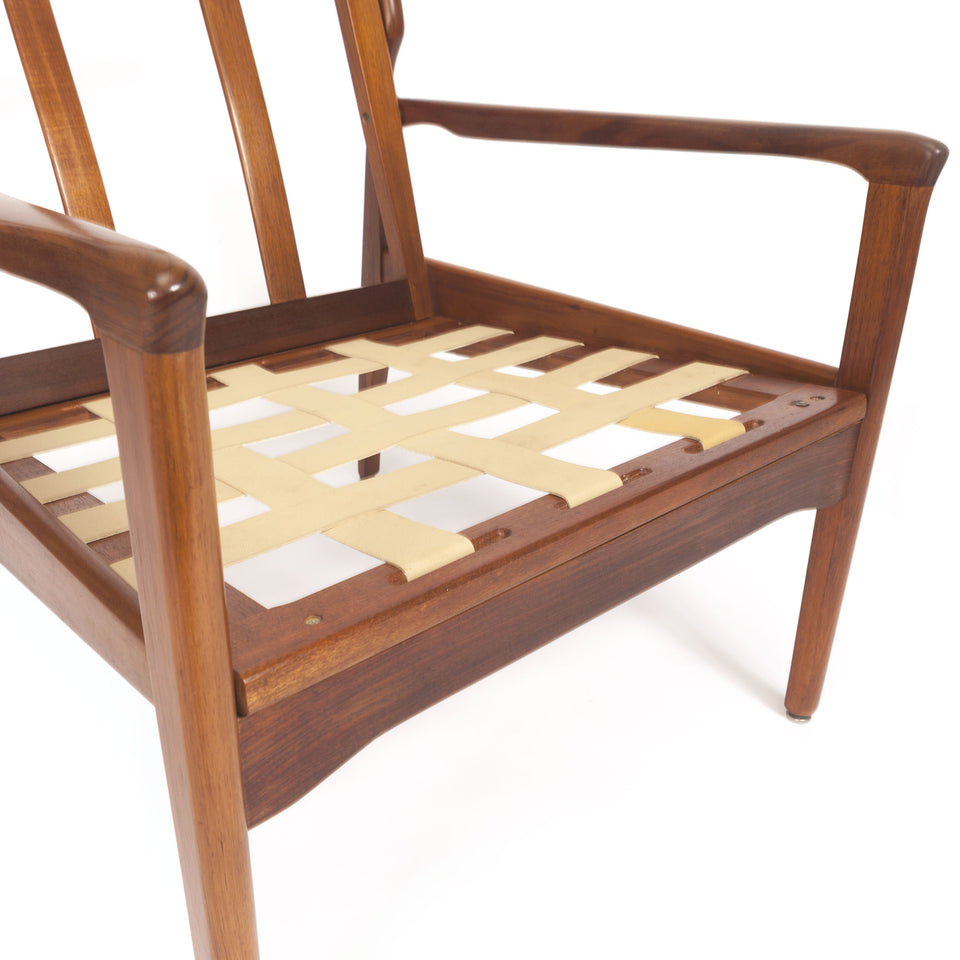 Vintage Fler Narvik Highback Arm Chair designed by Fred Lowen
SQ2726665
by MCM-SF
The clean-lined 'Narvik' launch chair perfectly captures the sleek Scandinavian aesthetic.
Maker
Designer
Date
1964
Fred Lowen's 'Narvik' range was a groundbreaking offering. It defined the contemporary Scandi-Pacific style and basically set the template for modern furniture design in Australasia throughout the 1960's.  

Sculpted aerodynamic curves set in radiant Teak are the defining features of this iconic design. Sharp 'concord style' armrests, stylish hook-end uprights and a lightness of form combine to create a 20th century classic.
Height 38.5" / Width 28.5" / Depth 27" / Seat Height 16.5"