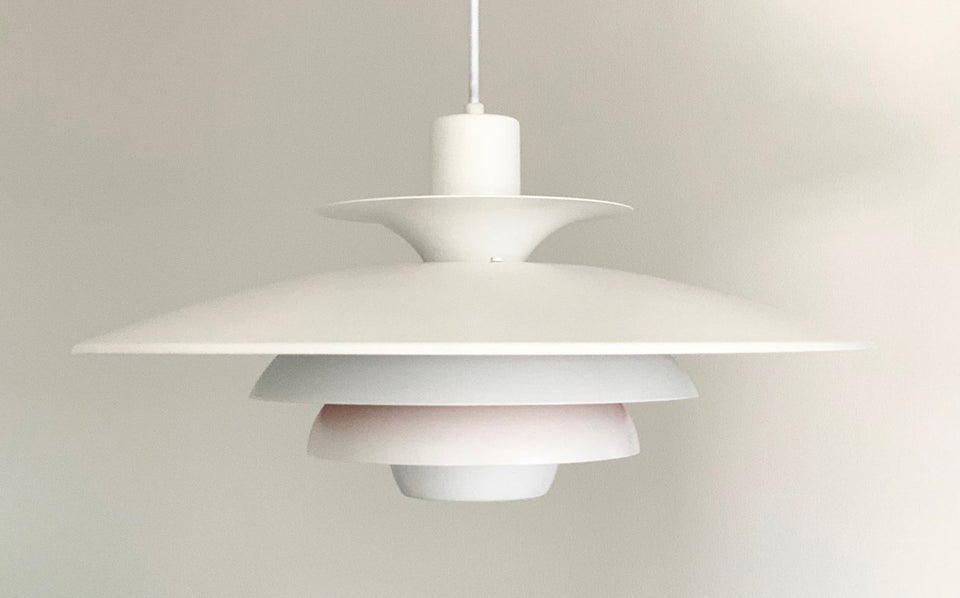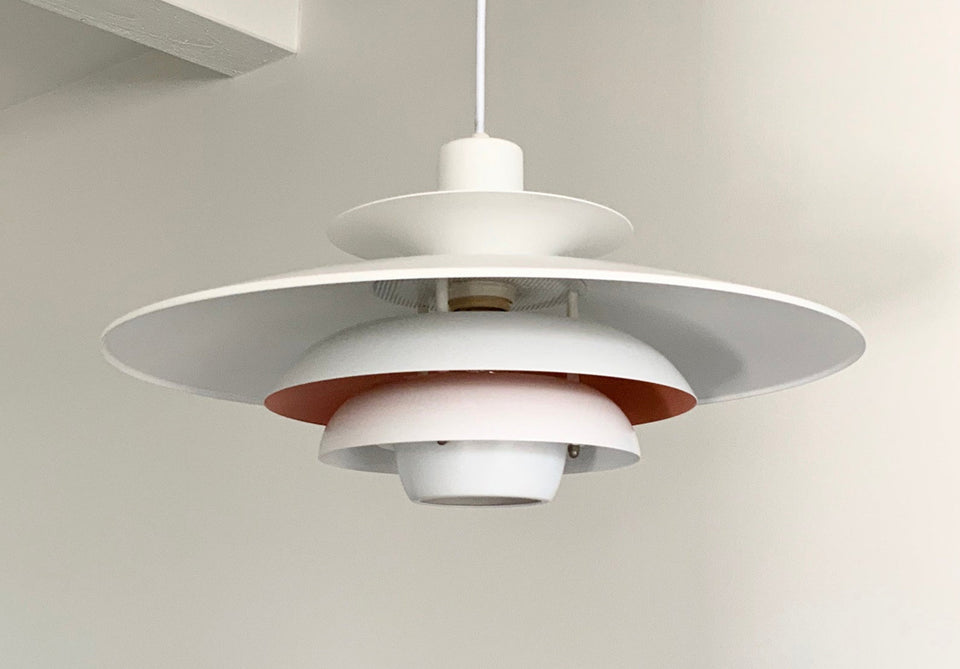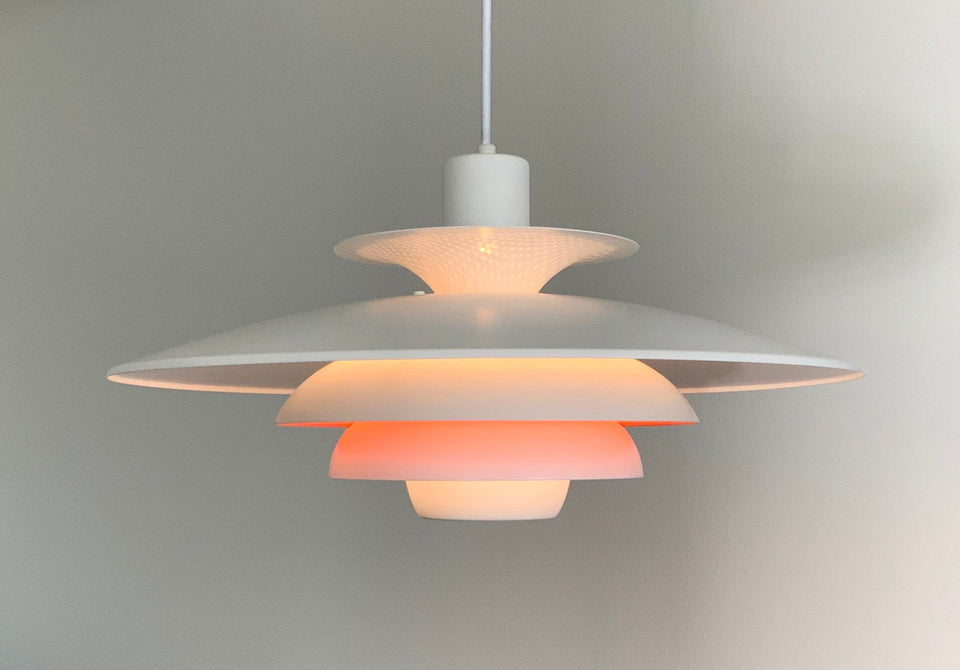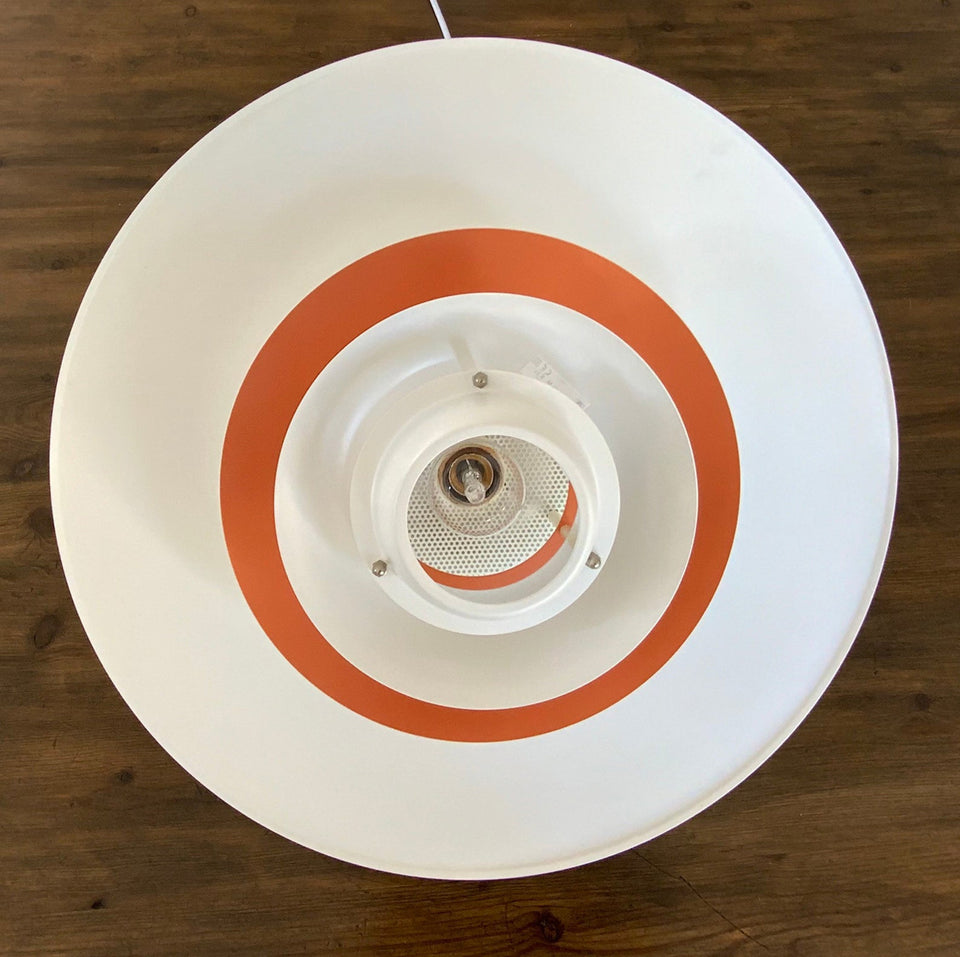 Vintage Danish Mid-Century pendant, "Sofie" model 1095, by Jeka in white
by MCM-SF
Vintage Danish Jeka Sofie pendant light, model 1095, in white with multilayered shades providing fantastic light distribution. One of the smaller inner shades is lacquered orange on the inside so it emits a warm glow too. These very elegant Jeka pendants were beautifully and skilfully crafted using top quality materials - and it shows; it's solid, and it looks as good today as the day it was made.

This pendant is in excellent condition with a few very minor/cosmetic surface marks, 6 feet of new white cable & new white ceiling cup with integral hanging hook. In perfect working order with the original Jeka label visible inside.

A splendid and classic vintage Danish pendant!

 DIMENSIONS: Diameter 18.89" /  Height 9.5"