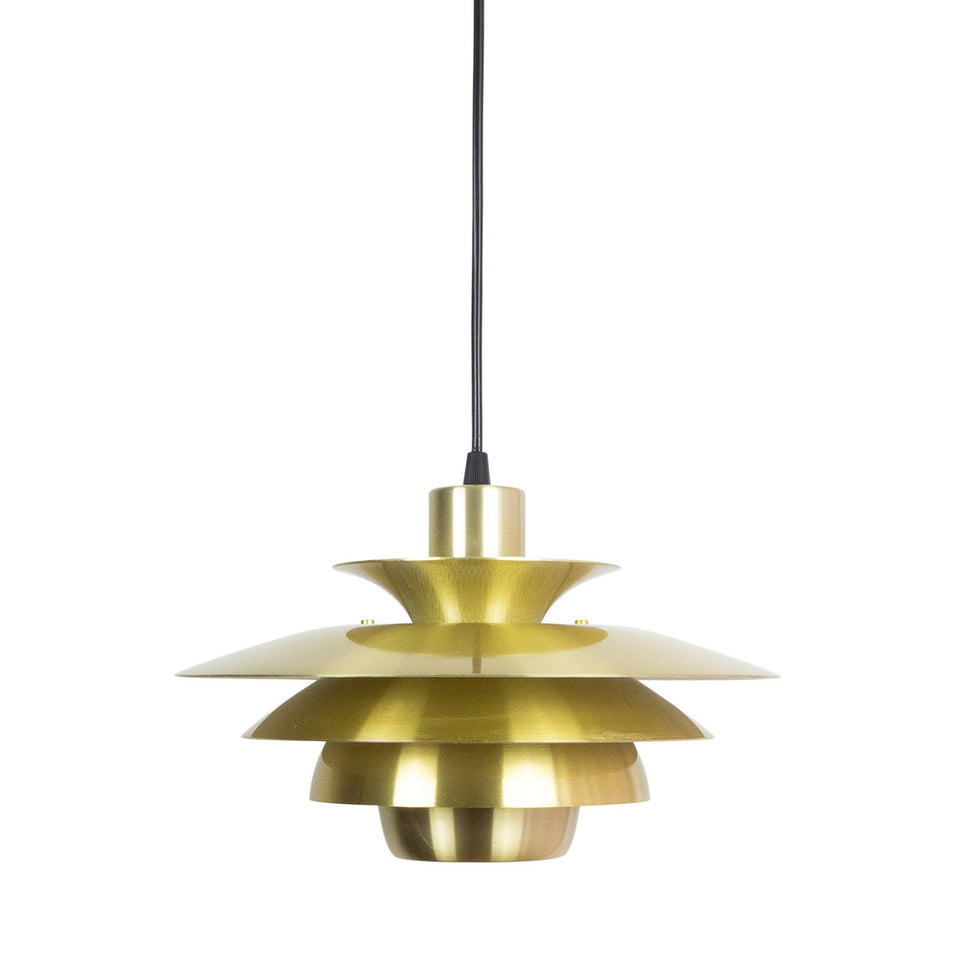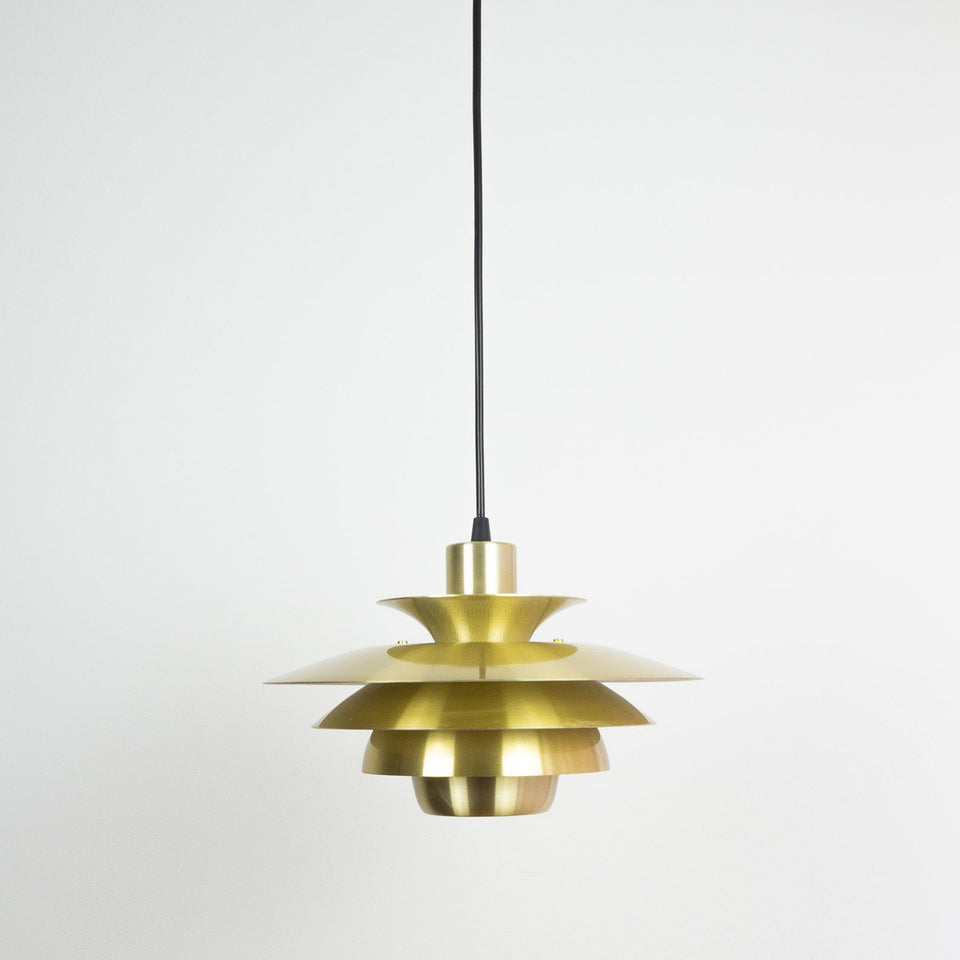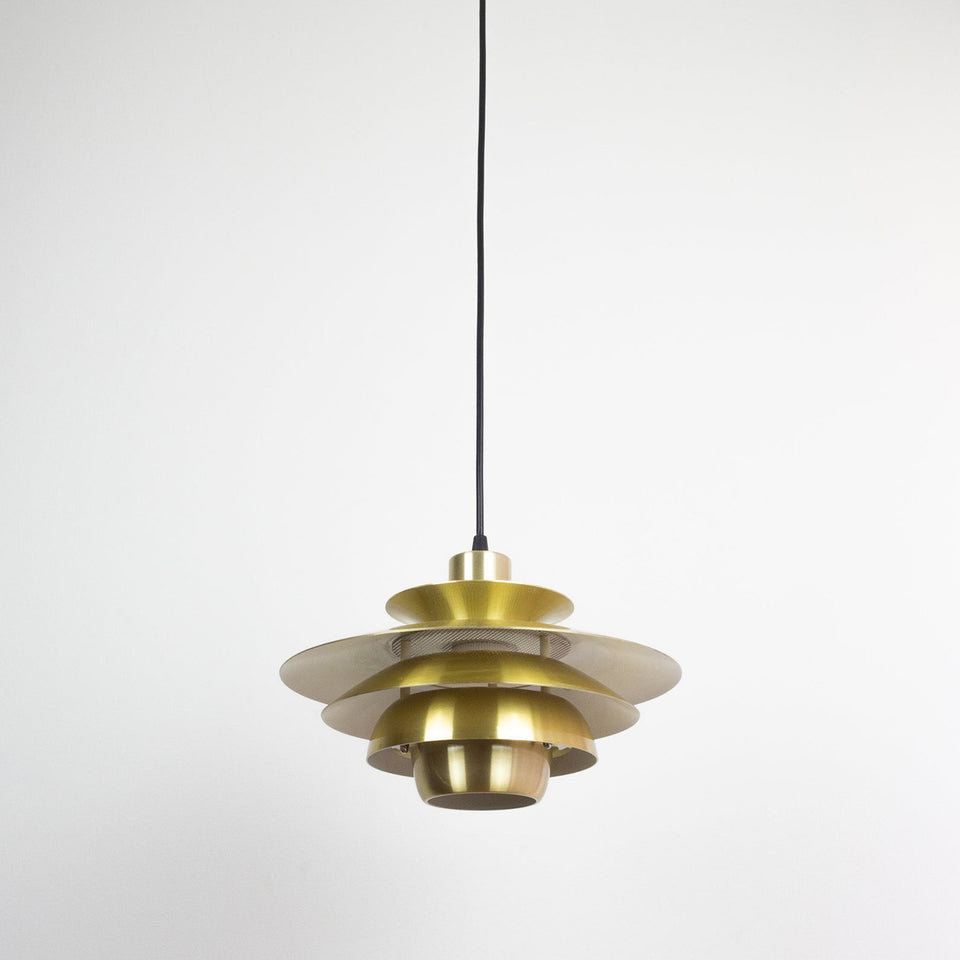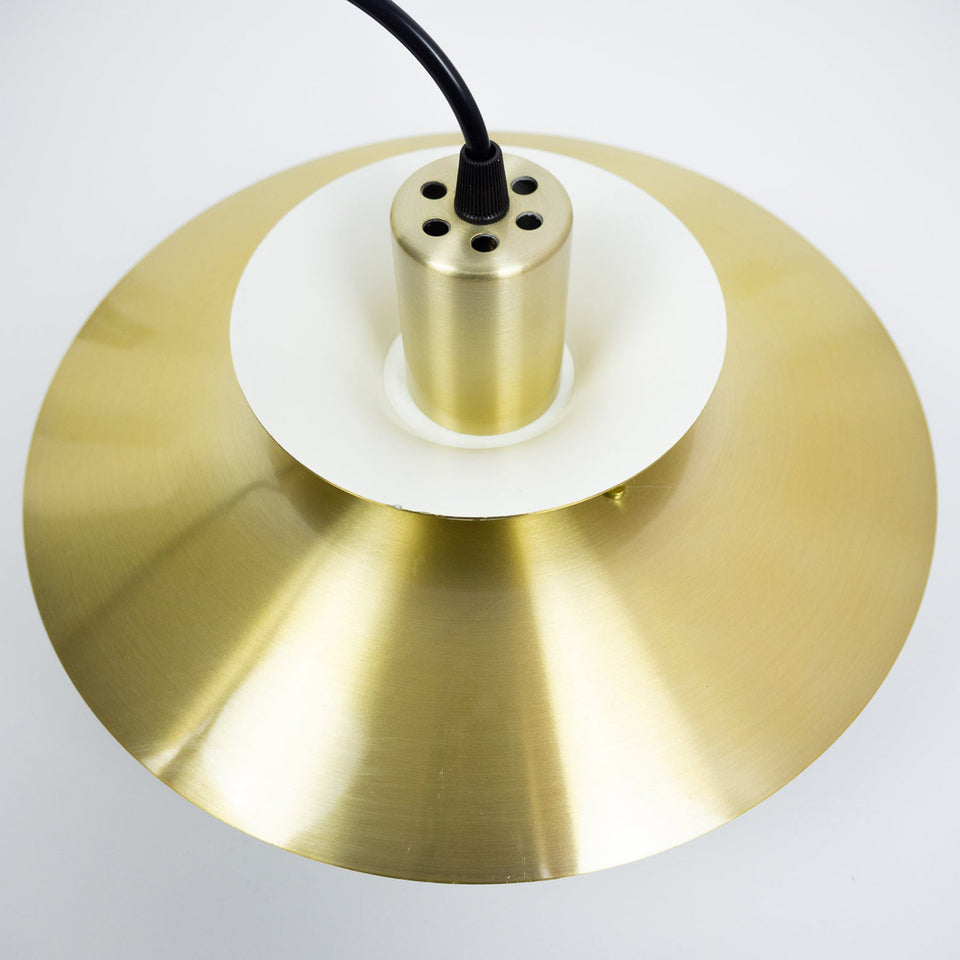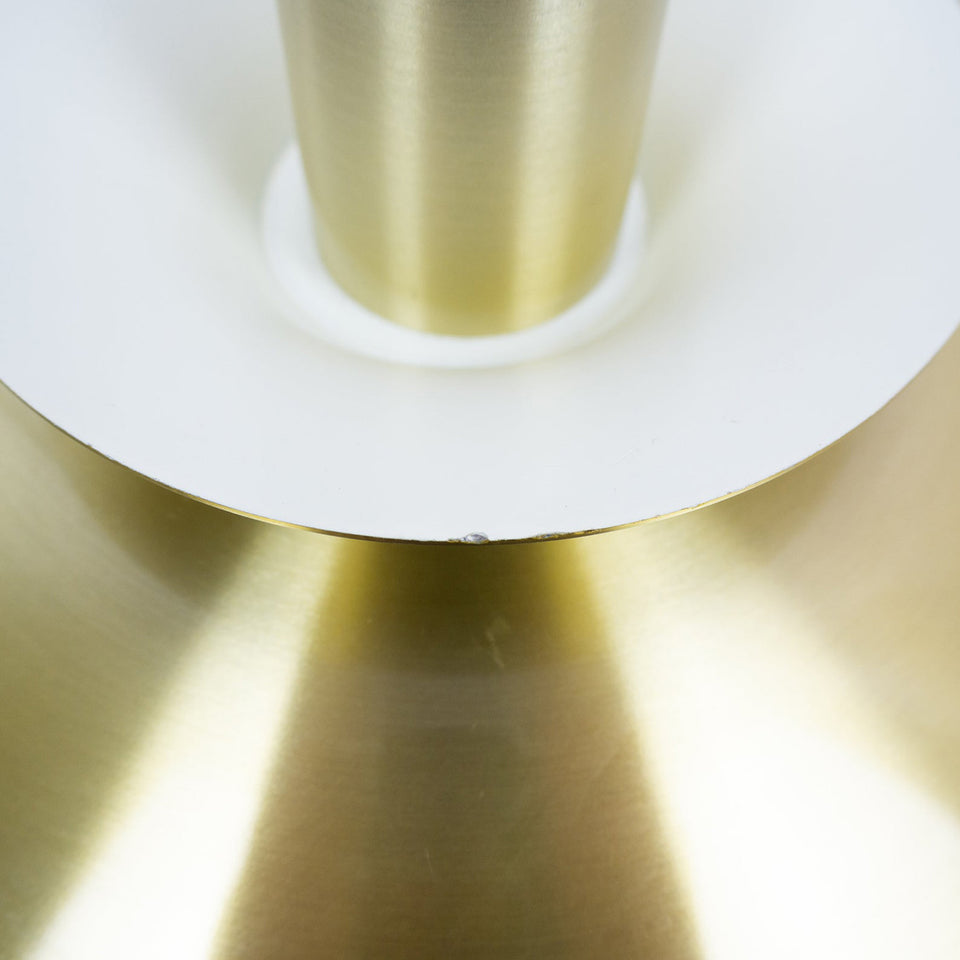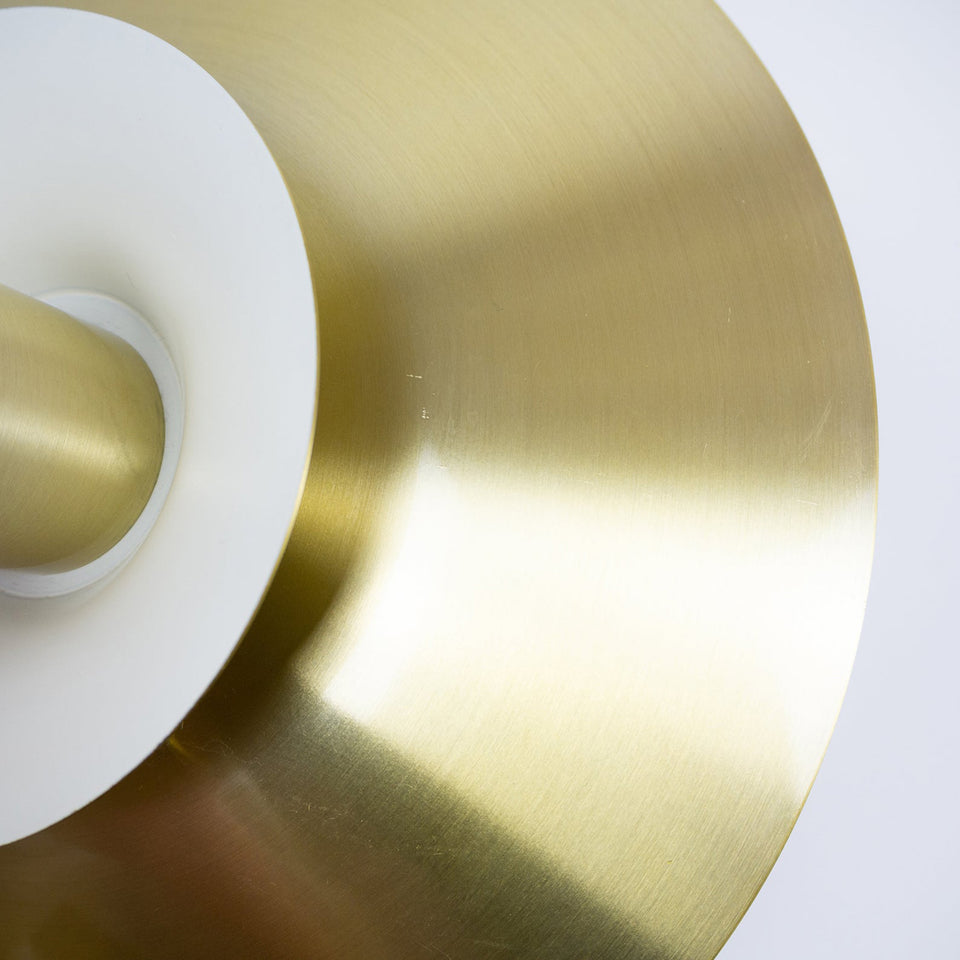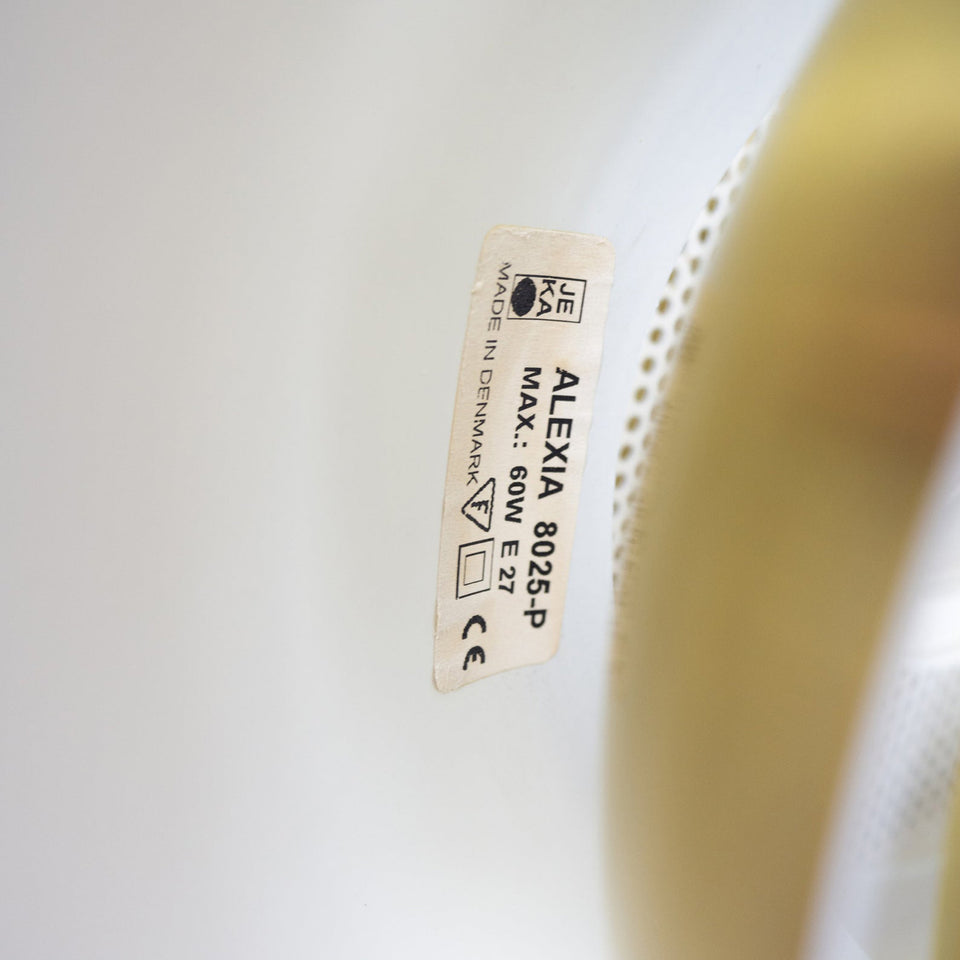 Opus and Alexia Danish vintage pendant lamps by Jeka
by MCM-SF
The first and larger pendant is "Opus" (model 8006H) arare, beautiful, and very classic pendant light  from Danish manufacturer Jeka. In excellent vintage condition with small signs of age. This lamp fits perfectly into a contemporary home. The shades diffuse light just beautifully and uses a normal Edison bulb. This pendant light is in great condition with some signs of age.
DIMENSIONS: Diameter 18.89"  / Height 9.44" 
The second and smaller of the two lamps is Alexia also produced by the Danish company Jeka, consisting of six metal shades with a brass-painted exterior varnish and a transparent golden finish, held in place with white lacquered metal spacers and layers ensuring soft lighting.
The bulb socket is cleverly hidden behind layered shades and placed so that the emitted light is reflected on both the white center and the brass exterior varnish. This creates warm lighting towards the sides and more bright lighting down.
The lamp is in very good condition, light traces of time in the form of minor scratches or scratches.

DIMENSIONS: Diameter: 11.8" Height: 8.66"