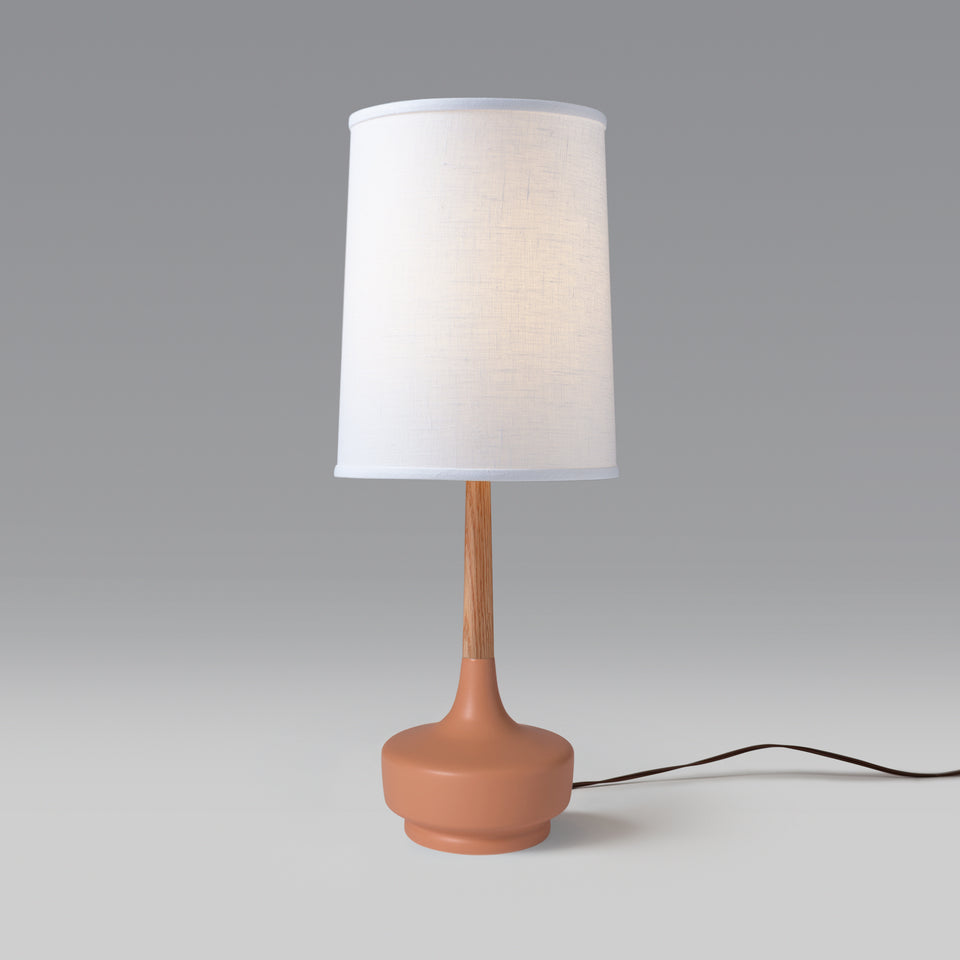 Mid-Century Table Lamp "Brooke Desert Rose" #6
Desert Rose #6
by MCM-SF
Desert Rose Ceramic Base, Teak Neck, White Muslin Lampshade. 
There is no doubt that light plays an instrumental role in our lives, lighting can set the tone for the rooms and can even influence our moods. For any modern chic or mid-century classic rooms, our new lamp "BROOKE Desert Rose" will allow you to customize to any taste.
Thoughtful attention to the details went into the making of this mid-century inspired lamp from its hand-made ceramic base, texture, and color of the glaze, hand-turned wood neck, and muslin shade completes this MCM-SF original design.