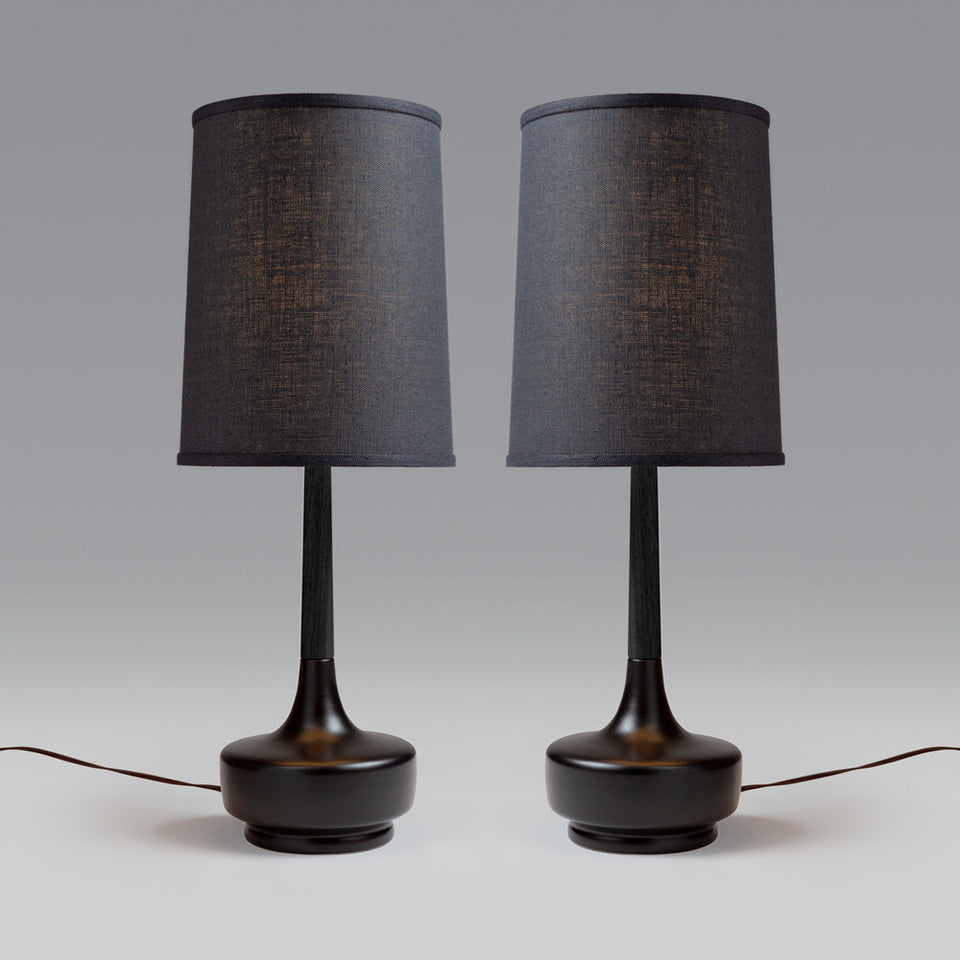 Mid-Century Table Lamp "Brooke Noir" - Pair
SQ2553700
by MCM-SF
Black Ceramic Base, Ebonized Walnut Neck, Grey Muslin Lampshade. 
Thoughtful attention to detail went into the making of this mid-century inspired lamp, from its hand-made ceramic base to the texture and color of the glaze. The hand turned wood neck and muslin shade completes this MCM-SF original design. You can customize Brooke to fit any room in your home or office. Check all the different styles of Brooke.
DIMENSIONS: Base Diameter 7" / Lamp Height 24.25" 
SHADE DIMENSIONS: Top 8" d, Bottom 9" d / Height 11.5"